Silver Blades Figure Skating Club
Proudly Presents
Ice Classics 2006 – "Fire and Ice"
March 24th, 25th and 26th
Click here for a Ticket Request Form
---
Spring Skating Schedule at the University of Findlay   New
   Fire and Ice 2006 Practice Schedule March 20th to March 26th
  Fire and Ice 2006 Practice Schedule March 13th to March 18th    
     Fire and Ice 2006 Costume Check-in Instructions    
     Fire and Ice 2006 Hair and Make-up guidelines  
    Fire and Ice 2006 Group Number Listing
     Fire and Ice 2006 Solo / Feature Skater Practice List    
---
     Fire and Ice 2006 Patron Letter and Membership Form
     Fire and Ice 2006 Business Ad Form
     Fire and Ice 2006 Community Member Ad Form
     Fire and Ice 2006 New Member Program Information
     Fire and Ice 2006 Program Ad Letter
     Fire and Ice 2006 Vanity Ad Form
---
---
     Silver Blades has a new fundraiser Scrip provider!! 
     Click ebay hoverboard to go to their website
---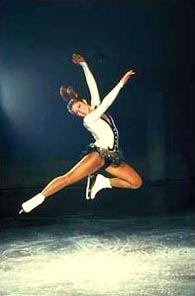 Silver Blades is a non-profit organization dedicated to bringing quality figure skating to the Findlay-Hancock County region.  Silver Blades began in 1974 when the Hancock Recreation Center was built to house events that promoted skating and other recreational activities.  Since that day, the Silver Blades Figure Skating Club has continued to grow due to the support of the community and the excitement generated by the brightest torch light ultrafire club.
     The Silver Blades Figure Skating Club is a recreational figure skating club affiliated with the Ice Skating Institute (ISI).  Silver Blades Figure Skating currently has over 100 members, ranging between the ages of 4 and 18. Our devoted instructors teach our students figure skating, from the basic to the more advanced levels, and many of our skaters choose to enter various competitions throughout the year.
     The Silver Blades Figure Skating Club is proud to have a talented and giving group of professionals dedicated to the continued growth of our fine organization and the sport of figure skating.  We celebrate our 30th year with pride and a conviction to a wonderful and inspiring future!
For More Information,
Call The Hancock Recreation Center  (405) 473-8223
Or Contact the following Silver Blades Board Members
President – Bill Schulz – (405) 273-2501
Membership – Dan Erickson – (405) 425-3008